Kaiserbraten (Emperors Fry)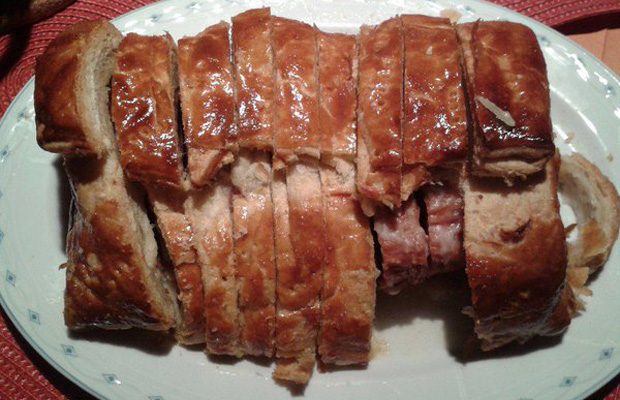 Ingredients
Directions
Steam the meat in wine for 1/2 hour. Then let it cool.
Stir together: tomato puree, salt, pepper, majoran, basil. Add mixture to the steamed meat.
Let simmer 10 minutes.
Slice meat.
Lay sliced meat into and put into frying pan.
Add the veggies (red & green pepper, onion, leek and mushrooms) on top.
Add one slice of Gouda on top of each slice of meat.
Bake at 250 C for 15 minutes.
Serve with rice or bread sticks.