Betty Funk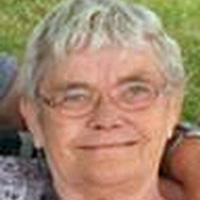 Betty Funk
Born: June 10, 1946
Date of Passing: March 12, 2019
Obituary
Betty Funk, 72 of Grunthal, MB., passed away Tuesday, March 12, 2019 at the DeSalaberry and Distict Health Centre, St. Pierre, MB.
She is survived by her husband Jake, two daughters, three sons, four sisters, two brothers and their families.
She was predeceased by her parents, one brother, and one sister.
The funeral service will be held Tuesday, March 19, 2019 at 11:00 a.m., at Birchwood Funeral Chapel, Steinbach, MB., with interment at Grunthal Cemetery. Viewing will be at the chapel one hour prior to the service.
Donations may be made to Birchwood Funeral Chapel to assist the family with funeral expenses.