Verna Funk (nee Schultz)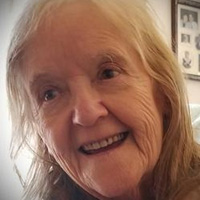 Verna Funk (nee Schultz)
Date of Passing: May 14, 2019
Born: June 2, 1942
Obituary
Verna Funk, aged 76 years, passed away at Bethesda Regional Health Centre, Steinbach, MB, on Tuesday, May 14, 2019.
The memorial service will be held on Monday, May 20, 2019, at 11:00 a.m. at Birchwood Funeral Chapel, Steinbach, MB in the reception hall. Burial will take place prior to the service.
Donations in memory of Verna can be made to Alzheimer's Society of Manitoba 10 – 120 Donald Street; Wpg., MB R3C 4G2 or to CancerCare Manitoba 1160-675 McDermot Ave, Winnipeg, MB R3E 0V9.