Alice H.L. Milliner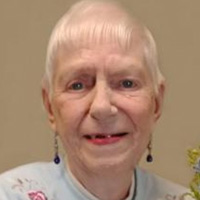 Alice H.L. Milliner
Date of Passing: June 20, 2019
Born: April 13, 1926
Obituary
Alice H.L. Milliner, aged 93 years, of Le Chalet, La Broquerie, MB., formerly of East York, Toronto, ON., passed away on Thursday, June 20, 2019, at Bethesda Regional Health Centre, Steinbach, MB.
She is survived by her one son Grant & Carole Tetreault.
Alice was predeceased by her husband Norman G. Milliner.
A memorial service will be held on Friday, July 12, 2019, at 11:00 a.m. at Birchwood Funeral Chapel, Steinbach, MB., with a private family ash interment to be held at a later date.
Donations in memory of Alice may be made to Steinbach Animal Rescue.