Wilbert Dueck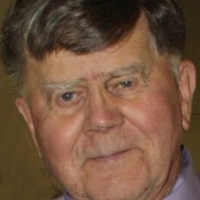 Wilbert Dueck
Date of Passing: October 8, 2019
Born: May 29, 1935
Obituary
Wilbert Dueck, age 84 years, of Steinbach, MB., formerly of Rosenort, MB., passed away on Tuesday, October 8, 2019, at Bethesda Regional Health Centre, Steinbach, MB.
He is survived by his wife Lena, three daughters, two sons and their families, along with three sisters, two brothers and their families.
Wilbert was predeceased by one brother and one sister.
Donations in memory of Wilbert may be made to The Gideon's International In Canada Box 3619, Guelph, ON N1H 7A2.
The funeral service will be held on Sunday, October 13, 2019, at 2:00 p.m. at Birchwood Funeral Chapel, Steinbach, MB.