Kenny Giesbrecht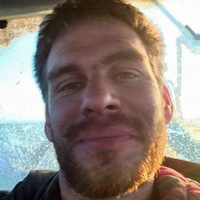 Kenny Giesbrecht
Date of Passing: October 28, 2019
Born: September 21, 1990
Obituary
Kenny Giesbrecht was born on September 21, 1990 in Winnipeg, Manitoba to Peter and Susie Giesbrecht. He passed away on October 28, 2019 at HSC hospital in Winnipeg, Manitoba at the age of 29.
Kenny is survived by his parents, Peter and Susie, siblings Nettie (Paul) and Marvin (Rachael), and 6 nephews and nieces (Levi, Elijah, Caleb, Erva, Natalie, and Katie). He is predeceased by his niece Lilly.
Kenny's easy laugh will be deeply missed by all who loved him. His kindness and generosity were legendary. You could always count on him to come help you out no matter what time of day or night you called. Kenny had a gentle soul which was so evident in the way he loved his nieces and nephews.
Kenny loved to work on vehicles and spent most of his time working on one of the many trucks he liked to drive. He loved ripping around in the mud and enjoyed hanging out with like minded people.
A service to celebrate his life will be held at The Open Door Church located at the Morris Multiplex on Saturday November 9th, 2019 at 2 pm. Burial will take place at the Lowe Farm cemetery immediately following the service. Viewing will be held at the Open Door Church prior to the funeral.
In lieu of flowers please send donations to Morris Youth For Christ. This was a place where Kenny spent a lot of time in his teenage years.