Jean-Pierre Millette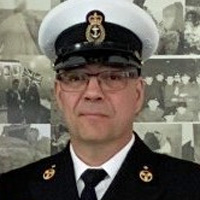 Jean-Pierre Millette
Date of Passing: January 9, 2020
Born: August 11, 1967
Obituary
It is with profound sadness that the family announces the sudden passing of Jean-Pierre Millette, on Thursday, January 9, 2020.
A Celebration of Life for Jean-Pierre Millette will be held at 2:00 pm on Saturday, January 25, 2020 at Crossings Funeral Care.
In lieu of flowers, donations may be made to PTSD Projects Canada Inc., 124 Hazelnut Drive, Kleefeld, Manitoba, R0A 0V1.