Robert Dumont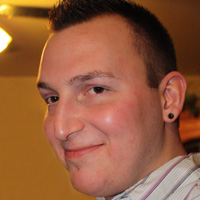 Robert Dumont
Date of Passing: January 8, 2020
Born in: 1987
Obituary
At the age of 32, Robert Dumont, of Ile-des-Chenes, MB, passed away suddenly on Wednesday, January 8, 2020.
He is survived by his son Arthur and his mother Valérie Chaput (and Chaput family), his parents Patrick and Doris Dumont, his brother Guy Dumont and sisters Nicole Dumont (David Armitage) & Natalie Dumont (Matthew Hofer), nieces and nephews, and a large extended family.
A memorial service will be held ​on Saturday, January 25, 2020 ​at 10:30 a.m. at the Notre Dame de la Miséricorde Roman Catholic Church in Ile-des-Chenes, MB followed by a reception to honor Robert's life at the Trans Canada Centre.