Murray Lloyd Brandt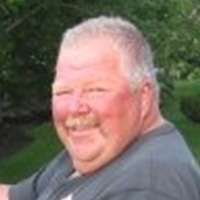 Murray Lloyd Brandt
Date of Passing: February 14, 2020
Born in: 1956
Obituary
At the age of 63 years, on February 14, 2020 Murray passed away suddenly in a motorcycle accident while on vacation in Arizona.
He is survived by his son: James (Sherisse); two daughters: Michelle (Brennan) Klassen and Jody (Josh) Fehr; eight grandchildren: Sully Brandt; Tyler, Dylan, Bryce, and Brady Klassen; Ethan, Grady, and Hailey Fehr.
Murray was predeceased by his wife Muriel, daughter Angela in infancy and his parents Paul and Myrtle Brandt.
Murray loved the outdoors, bon fires, fishing, watching dirt track racing and most of all driving motorcycle.
The funeral service for Murray will be held Sunday, March 1, 2020, at 4:00 pm at the Morris MultiPlex. A private family burial will take place prior to the funeral at the Rosenort EMC Cemetery.
The family wishes to thank all the Arizona first responders and police, friends and family for all the prayers, words of encouragement, cards and expressions of sympathy.
Donations in Murray's memory may be made to the Diabetes Foundation of Manitoba.