Wayne Warkentin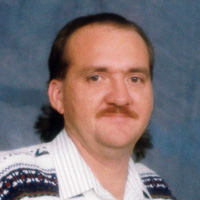 Wayne Warkentin
Date of Passing: July 2, 2020
Born: December 31, 1957
Obituary
On Thursday, July 2, 2020 Wayne Brian Warkentin passed away at the age of 62 following a lengthy battle with Multiple Sclerosis. Wayne was born on December 31, 1957 in Oshawa, ON to Ed and Grace Warkentin.
Wayne is survived by his brother Glenn (Laurie), sister Sherri-Ann, brother Richard (Susanne) and their families. Wayne was predeceased by his parents Ed and Grace Warkentin and brother-in-law Ken Wiebe.
Wayne (Woodsy) had a passion for sports, especially baseball – playing for the Friedensfeld Sultans for many seasons where he built many lifelong friendships. There were many times Wayne would discuss his point of view with the umpires on close plays or his own interpretation of how the rules of the game should apply. May long weekend was a special time for Wayne, friends would get together at Crowduck Lake for fishing adventures and creating stories that would last for years.
Thank you to the friends that came to visit. Wayne greatly appreciated your company.
Thank-you to the staff at Poseidon Long Term Care facility for caring for Wayne during his last years.
Wayne you will be missed.
A come & go visitation in honor of Wayne will be held on Thursday July 16, 2020 from 7:00 p.m. till 8:00 p.m. at Birchwood Funeral Chapel, Steinbach, MB.