Susanna Driedger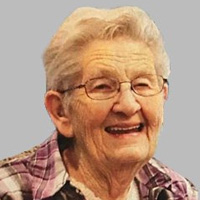 Susanna Driedger
Date of Passing: July 29, 2020
Born in: 1933
Obituary
Susanna (Susan) Driedger, aged 87 years, of Steinbach, MB., passed away on Wednesday, July 29, 2020 at her residence with some of her family by her side.
She is lovingly remembered and will be deeply missed by her four daughters: Eva (Pete) Driedger, Helen (Don) Stuart, Judi (John) Reimer, Lydia (Cliff) Froese; two sons: Harry (Ruth) Driedger and Bernie (Liz) Driedger; 25 grandchildren and 29 great-grandchildren.
Susan was predeceased by her husband Frank in 2017 and her two sons Menno and Frank.
She was a strong woman of God with a humble and serving heart which was evident in every walk of her life.
The family would like to extend a huge thank you to the health care staff at Bethesda Place.
A private family funeral by invitation only will be held on Sunday, August 2, 2020 at 2:00 p.m. at Birchwood Funeral Chapel, Steinbach, MB.
Please visit the Birchwood website for details on joining the family via livestream.
In lieu of flowers, donations in honour of Susan may be made to a charity of one's choice.