Peter H. Dueck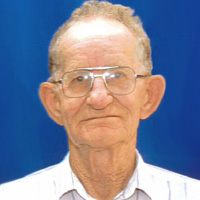 Peter H. Dueck
Date of Passing: June 7, 2021
Born in: 1937
Obituary
Peter H. Dueck, aged 83 years, of Steinbach, MB., passed away on Monday, June 7, 2021, at his residence.
He is survived by his loving wife Lena, one daughter, three sons, eight grandchildren, seven great-grandchildren along with their families. Peter is also survived by two sisters, two brothers, one sister-in-law, one brother-in-law and their families.
Peter was predeceased by his parents and many of his brothers and sisters.
Dad will always be remembered for his thick glasses, fixing clocks and his yerba teas.
A public come and go will be held on Thursday, June 10, 2021, from 7:00 p.m. to 8:00 p.m. at Birchwood Funeral Chapel, Steinbach, MB.