Elsie Rempel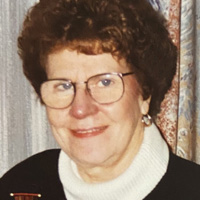 Elsie Rempel
Date of Passing: September 8, 2021
Born in: 1932
Obituary
Elsie Rempel, aged 89 years, of Winnipeg, MB., passed away on Wednesday, September 8, 2021, at St. Boniface Hospital, Winnipeg, MB.
She is survived by her husband Tony, two sons: Roy (Michelle) and Murray (Shannon); as well as two grandchildren: Derek and Daria.
A private memorial service consisting of family and close friends will be held Sunday, September 19, 2021 at 3:00 p.m. at Heritage Cemetery Steinbach, MB with a small reception to follow at Birchwood Funeral Chapel.