John Robert Calder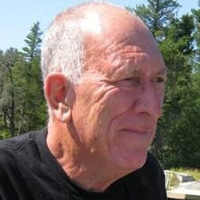 John Robert Calder
Date of Passing: September 5, 2021
Born in: 1939
Obituary
John R. Calder, 82, of Ste. Anne passed away on Sunday, Sept. 5, 2021 at Ste. Anne Hospital.
He is survived by his daughter, son, daughter-in-law and grandson.
He worked as a skydiving instructor before becoming an elementary school teacher. He enjoyed science fiction books and movies, and the great outdoors and was always happy to have a dog in his home and on his walks.
A memorial service will be held next year due to COVID.
Special thanks to Ilene, Frank, Anni, Barb, Ken and the Paradise Village community in general, as well as the kind staff of the Ste. Anne Hospital.