Menno U. Hiebert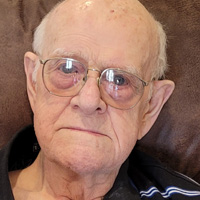 Menno U. Hiebert
Date of Passing: November 19, 2021
Born: May 1, 1931
Obituary
Menno U. Hiebert, age 90, of Steinbach MB, passed away peacefully on Friday, November 19th, 2021, at Bethesda Regional Health Centre, Steinbach MB.
He is survived by his beloved wife, Lydia of 65 years, daughter, Sandi, and three sons, Elmer (Pamela), Harry (Darlene), Marv (Annette), two brothers (their spouses), and four sisters-in-law, six grandchildren, and seven great-grandchildren.
He is predeceased by his parents, nine brothers and two sisters and first born at infancy.
The livestreamed private family service for Menno U. Hiebert will be held Thursday, November 25th, 2021 at 2:00 p.m. at the Birchwood Funeral Chapel.
In lieu of flowers donations can be made to Back to the Bible or Shalom Missions.
The Hiebert family would like to thank the Doctors, nurses and all the staff for the wonderful care that Menno received at Bethesda Regional Health Centre.