Frieda Friesen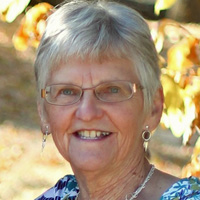 Frieda Friesen
Date of Passing: May 7, 2022
Born in: 1944
Obituary
Frieda Friesen nee Hildebrand, age 77 years, of Rosenort, Mb passed away May 7, 2022 at the Morris General Hospital.
She is survived by her loving husband Alvin, one daughter Twyla (Luke) Bartel, one son Kevin (Becky) Friesen and six grandchildren Jenessa (Calvin), Jayden, Kara, Collin (Twyla +Luke) and Scott, Holly (Kevin & Becky).
The livestreamed Funeral Service will take place at the Rosenort EMC, Wednesday, May 11, 2022 at 2:00 p.m.
Viewing will take place at the church from 9:30am to 11:00am on the day of the funeral.
A private family burial will take place prior to the service at Rosenort EMC Cemetery.