Derek Allen Kantimer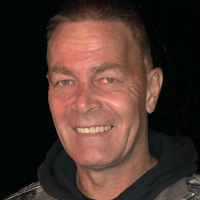 Derek Allen Kantimer
Date of Passing: May 10, 2022
Born in: 1970
Obituary
Derek Allen Kantimer, aged 51 years, of Mitchell, MB., formerly of Zhoda, MB., passed away on Tuesday, May 10, 2022, at Bethesda Regional Health Centre, Steinbach, MB.
He is survived by his wife Carolyn; their son Keagan and daughter Kaitlyn; his parents Eugene and Olga Kantimer; his mother-in-law Josephine Leddy; he is also survived by one brother Darryl (Jennifer) Kantimer, one sister Janice Kantimer; two sisters-in-law: Catherine (Glenn) Frederick, Eleanor (Fred) Mislawchuk; as well as many nieces and nephews.
A memorial service will be held on Friday, May 20, 2022, at 11:00 a.m. at Birchwood Funeral Chapel, Steinbach, MB.
Donations in memory of Derek can be made to the Brain Tumor Foundation of Canada.