Clinton Lawrence McCallman Taylor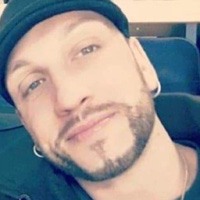 Clinton Lawrence McCallman Taylor
Date of Passing: May 12, 2022
Born: September 19, 1980
Obituary
It is with heart breaking sadness we announcing the passing of our Brother, a father, an Uncle, Nephew, Cousin and Friend in Clinton (Clint) Taylor. Clint was predeceased by His Mother Noreen, His Father Lawrence, Grandparents as well as 2 Uncles and an Aunt. Clint was not only a "Jack of all trades" he was also a master of them. Through his 41 years Clint met many people and did leave a lasting impression on them all. He had a heart of gold and would give the shirt off his back to anyone if they needed it. Clint made many friends throughout his life and we as a family, understand their loss. The impact he made on people's lives does not go unnoticed and is felt with them all.
Clint leaves to morn his passing His 4 sisters, Deanna (Marc) Lori-Rae (Jay), May-Leena (Alex) and Tammy Lynn as well as numerous nieces and nephews & his uncle Kenneth (Kenny). He will continue on through his Children Aidan, Mia, Cassidy, Hailey, Austin and A.J.
" When you remember me, please do not weep. My body may not be there, It has chosen to sleep. I'm not that far away, my soul lives on, looking down on you and everyone. And when you feel sad, or life seems blue, Just remember my spirit has its arms around you. I'll always be near, I still watch you, every minute, everyday. My love and soul are with you and that's where it will stay.
Clint you maybe gone from our sight, but never from our hearts.