Ronald Edwin Braun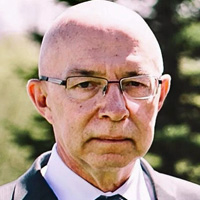 Ronald Edwin Braun
Date of Passing: September 24, 2022
Born in: 1957
Obituary
Ronald Braun age 65 years of Morris, Manitoba passed away September 24, 2022 at the Boundary Trails Health Centre.
He is survived by his wife Mary-Jane; two sons: Kyle (Belloty) and Danny; his mother Margaret Braun; three sisters: Joyce Dyck, Leona Brown and Dianne Brown; and one brother Terry. He is also survived by his mother-in-law Margaret Dunbar and families.
Ronald was predeceased by his father Ed Braun; and father-in-law Roy Dunbar.
The funeral service will be held Thursday, September 29, 2022 at 2:00pm at the Morris Fellowship Chapel.
Viewing will be held at Morris Funeral Home, Wednesday, September 28, 2022 from 12:00pm to 7:00pm and at the church prior to the funeral service.