Cornelius E. Bergen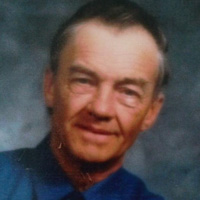 Cornelius E. Bergen
Date of Passing: September 25, 2022
Born: October 15, 1945
Obituary
After a lengthy and courageous battle with cancer, the family announces the peaceful passing of Cornelius E. Bergen age 76 on Sunday September 25, 2022 at the Bethesda Regional Health Centre.
Cornie was predeceased by his parents Cornelius and Helena Bergen, his parents-in-law Cornelius and Katherine Friesen, two daughters; Tracy Jolene Bergen, and Angel Moriah Bergen, one great grandson; Paris Hiebert Richard, as well as three brothers; Peter, Henry and John.
Left to cherish his memory is; Irene Bergen, daughter Marilyn (Jean) Richard, son, Mark (Tracy), six grandchildren and one great granddaughter, brothers Isaac, Ben (Fran), Jake (Vicky), as well as numerous extended family and friends.
A memorial service will be held at 2:00 pm on Monday, October 3, 2022 at Crossings Funeral Care, followed by an interment in Randolph Cemetery.