Walter Hiebert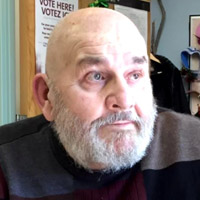 Walter Hiebert
Date of Passing: November 23, 2022
Born in: 1939
Obituary
Walter David Hiebert, age 83, passed away Wednesday, November 23rd, 2022, at Niverville Heritage Centre.
He will be forever missed by his loving wife of 64 years, Marlene, as well his daughters Kimberly (Brian), Heather, son Layton (Tammy) and grandchildren Tess (Chris), Jeff (Nykki), Jayden, Braeson (Taylor), Shanley (Chris), Kyler (Kat), Raquel (Tyler), Tanya, Bobby (Jon), Mika, Cassie (Eric), Dylan and 25 great-grandchildren.
He was predeceased by his parents William & Marie Hiebert, parents-in-law John D. & Katherine Bergen and one granddaughter Heaven-leigh.
The memorial service will be held Tuesday, December 6, 2022 at 2:00 p.m., at Birchwood Funeral Chapel, Steinbach, MB, with ash interment prior to the service.