Vernon Ritchie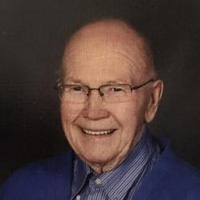 Vernon Ritchie
Born: November 23, 1935
Date of Passing: January 9, 2019
Obituary
Vernon Ritchie, age 83, of Ste. Anne, MB, passed away on Wednesday, January 9, 2019 at the Ste. Anne Hospital, Ste. Anne, MB.
He is survived by his wife Mary, three sons, five grandchildren and one great-grandchild.
"This loving, humorous, caring man will be missed greatly by family and friends."
The memorial service will be held on Wednesday, January 16, 2019 at 1:30 p.m. at Sainte Anne des Chenes Church, Ste. Anne, MB.