Stormer Eden Varcoe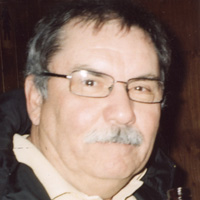 Stormer Eden Varcoe
Date of Passing: July 26, 2020
Born: January 5, 1948
Obituary
After a long, hard battle with bone cancer, Storm Varcoe passed away on July 26, 2020.
Storm was born on January 5, 1948 in Morris General Hospital to Stella Emma Varcoe (nee Taylor). Storm worked for Centra Gas for 37 years and lived in Dominion City for the majority of his life.
Many, many thanks to the Smoley family (Val and Cec), Kent, Kyle and Stuart and their families for their support. Special thanks to Boundary Trails Hospital, and those wonderful girls in the Cancer Centre. Thank you to Dr. Woelk and Dr. Gingrich. Also thank you to the Mobile Clinic, and John Peterson, and Kenny McClelland for their visits.
At Storm's request, cremation has taken place. There will not be a funeral or celebration of life.
In lieu of flowers donations can be made to Roseau Crossing Heritage Park.