Emily Thiessen (nee Petkau)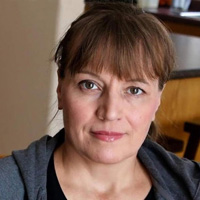 Emily Thiessen (nee Petkau)
Date of Passing: July 28, 2020
Born in: 1969
Obituary
Emily Thiessen, aged 51, of Mitchell, Manitoba passed away on Tuesday, July 28th, 2020 in her home while being surrounded by her family.
She is survived by her father John Petkau, her husband Peter Thiessen, daughter Colette Thiessen and son Roger Thiessen (Nikky Wollmann). As well as her three sisters, six brothers, and their families.
Emily was predeceased by her mother Esther Petkau.
The family would like to extend a huge thank you to the health care staff, and the family and friends for all the words of encouragement, food, visits, and prayers over the last couple days and weeks.
To God be the glory for the beautiful woman that Emily Thiessen was.
A public come and go meet and greet will take place on Thursday, July 30th, 2020 from 7:00 p.m. – 9:00 p.m. at Birchwood Funeral Chapel, Steinbach, MB.
The private funeral service for Emily Thiessen (Nee Petkau) will be held on Friday, July 31st, 2020 at 3:00 p.m. at Blumenort Community Church with burial at Blumenort Community Church Cemetery.