Herb Martens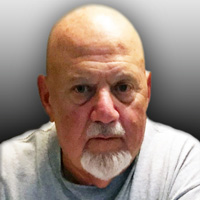 Herb Martens
Date of Passing: April 30, 2021
Born in: 1943
Obituary
Herb Martens age 77 years of Rosenort, Manitoba, passed away April 30, 2021, at the Morris General Hospital.
He is survived by his wife Hilda nee Unruh, two sons: Chris (Michelle) and Jason; four grandchildren and their spouses/partners and 5 great grandchildren, one sister Hilda (Art) Kasper and one sister-in-law Susan Martens.
Herb was predeceased by his parents George and Anna Martens, one brother Rudy Martens and two siblings in childhood.
Due to the current restrictions a private family service will be held Wednesday, May 5, 2021 at 1:00pm at the Rosenort Fellowship Chapel. Live stream with be made available at the Rosenort Fellowship Chapel website.
Public viewing will be held on Tuesday, May 4, 2021, at Morris Funeral Home from 4:00pm to 9:00pm.
The family wishes to thank the staff at CancerCare (Boundary Trails) for their caring attitude and concern, also the doctors and nurses at Morris General Hospital for respectfully giving me the time to be at Herb's bedside before and after his passing.
In lieu of flowers donations in memory may be made to CancerCare (Boundary Trails).