Patricia Sonia Walters (nee Sapach)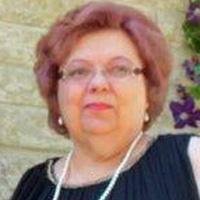 Patricia Sonia Walters (nee Sapach)
Date of Passing: October 10, 2021
Born in: 1947
Obituary
Following a lengthy illness Patricia Sonia Walters passed away October 10, 2021 at the Riverview Health Centre at the age of 73 years.
Pat is survived by her husband Norman, one daughter Lori Walters and her husband Bahaa Awadh; one sister Louise Gagnon (Wayne Coates); one brother Larry Sapach; Brothers and sisters-in-law, numerous nieces, nephews and their families.
Pat was predeceased by her parents Michael and Violet Sapach.
The funeral service will be held Thursday, October 14, 2021 at 2:00pm at the Zion Lutheran Church in Friedensthal. Viewing will be held at the church prior to the funeral service. Interment will take place at the Friedensthal Zion Lutheran Church Cemetery.
Due to Covid restrictions only those who are fully vaccinated may attend the funeral service.
The family wishes to thank the staff at Riverview Health Centre for treating Pat with such kindness and respect.
In lieu of flowers donations may be made to the Zion Lutheran Church Friedensthal Memorial Fund.