Wayne Leo Penner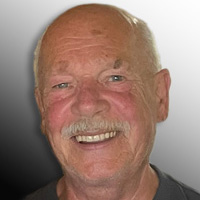 Wayne Leo Penner
Date of Passing: July 20, 2022
Born in: 1956
Obituary
Wayne Leo Penner age 66 years of Riverside, Manitoba passed away July 20, 2022.
He is survived by his wife Marilyn, three daughters: Annette (Joel) Angela and Andrea; one son Dale (Kristen), four grandchildren, one sister Debra and their families.
Wayne was predeceased by his parents Jake K. and Evelyn Penner, and one brother Brian.
A funeral service will be held Saturday, August 27, 2022 at 2:00pm at the Morris Fellowship Chapel.